Industrial networking structure is getting bigger and more complicated. The electrical communication via coaxial cable have some difficulties about malfunction of devices caused by noise and short-distance transmission. It is changing to fiber optic communication for industrial networking as the best way to long distance communication and no-noise.
Opto Marine's optical modules are are main parts to convert electric signal to optical signal and transmit and receive the data for the application.
The module types are transmitters applied with 650nm LED / 850nm VCSEL light source and receivers applied with 650nm / 850nm PD(TIA). 850nm VCSEL transmitters is for high speed as 155Mbps ~ 2.5Gbps and long link up to 2km without repeater. 650nm LED transmitters are low price for short link and 1mm POF application in industrial communication. Transmitters and receivers are directly compatible ST, SC, FC, SMA types in accordance with connection port.
Also the modules are designed to install directly on customized board in the field.
Model No.

OMF-14xx (Tx : VCSEL)
OMF-15xx (Tx : LED)
OMF-24xx (Rx : PD+TIA)

OMF-12xx (Tx : LED)
OMF-22xx (Rx : PD)

Wavelength

850nm

650nm

Data rate

155Mbps~2Gbps

0~100Mbd

Link distance

2km

500mtr

Fiber optic fiber

62.5/125μm, 50/125μm
Multimode fiber

1mm POF fiber

Connection port

ST, SC, FC, SMA

ST, SC, FC, SMA, POF

Certificate

RoHS, TUV

RoHS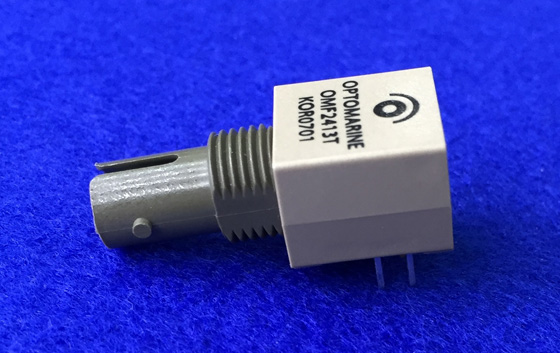 Fiber optic receiver ST type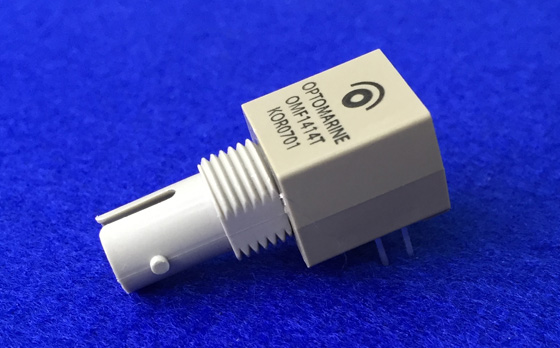 Fiber optic transmitter ST type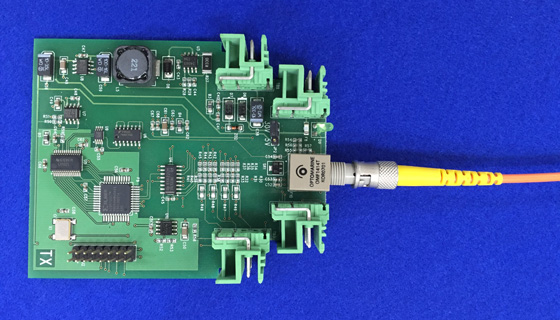 Optical module assembled to encorder board